Handbags are the most preferred fashion accessory for every woman, varying from small to large sizes, used to carry their personal items. It's a fashion accessory for women as well as a useful accessory that helps them carry all their necessities. Handbags come in various designs, shapes & sizes that could be used by women in various occasions.
There are various kinds of handbags that are apt for various occasions. A wrong kind of handbag carried by a woman at an unsuitable occasion completely distorts her appearance and fashion statement. So, women have always got to take care to match their handbags and the occasion they use if for.
Some of the different kinds of handbags are:
Clutch
: A small rectangular purse without a handle to be hand held by women. Such clutches go well with formals and give a classy look. When carried by women wearing a saree, it's great!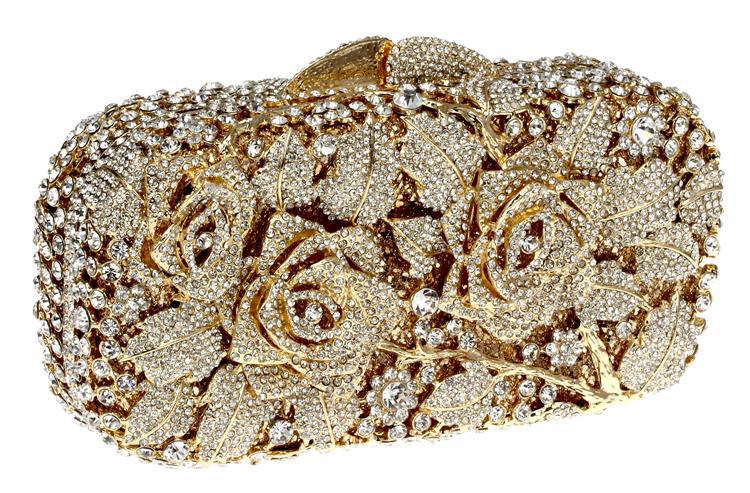 Satchels
: It's a bag with a long strap worn across the shoulder. It's worn with casuals and most by students. Especially when worn with western outfits, it gives a classy look. It gives a trendy look to both guys & girls. It comes in various styles, patch works, embroidery, denim material and many more designs. It's being preferred by majority of the youth.
Shoulder Strap Bag
: It's the bag preferred by 80% of the women today. Such bags come in a very wide variety in various styles & sizes. It consists of a short strap hung over the shoulders; it may consist of a single or a double strap. These bags are not suitable for formal outfits, but they go very well with semi formals and casuals.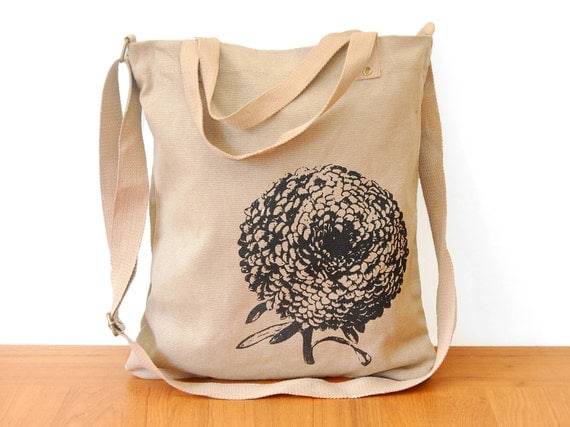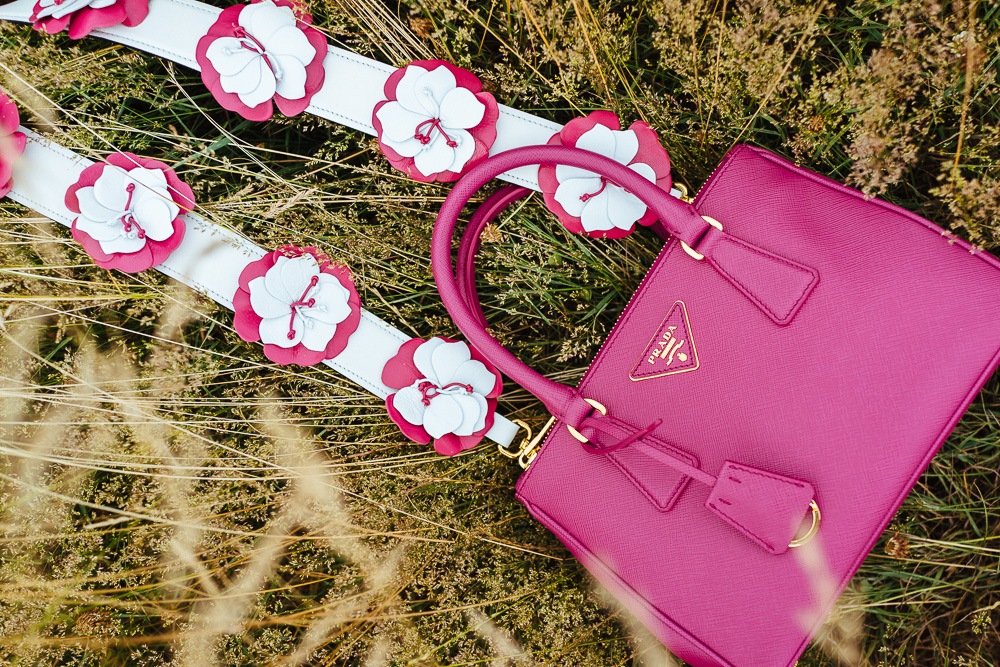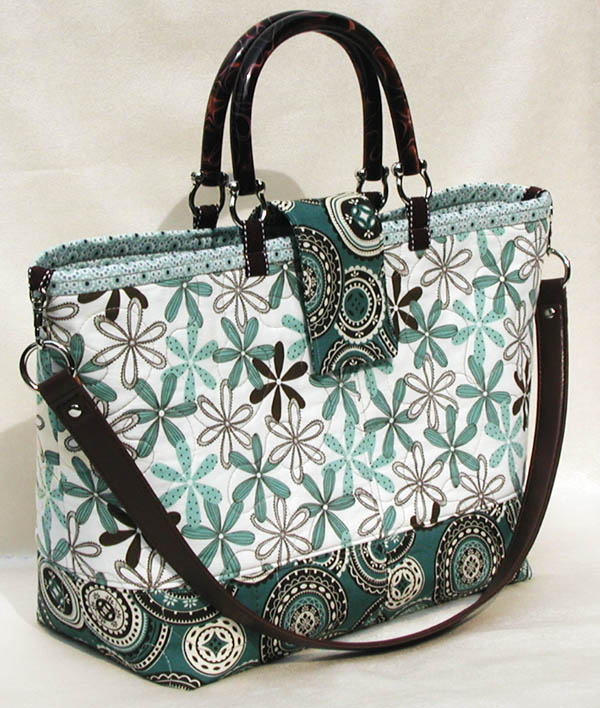 Tote Bags
: Tote bags are usually larger in size made up of materials such as jute, heavy canvas, heavy nylon and similar materials. But, these days, such bags are made from recycled materials. Such bags are very useful when we go to grocery shops and when we do some simple shopping. I would suggest people to go in for tote bags, since they are eco friendly and also affordable.
Duffel
: These are long horizontal cylindrical bags, similar to clutches that give a very grand look to the person carrying it. They are mostly embedded with stones or have embroidery designs giving a classy look. Duffels are apt to be carried in parties or functions.
Half moon bags (or) Hobo bags
: Such bags are in a half moon shape made up of soft materials very apt to be carried with casual outfits. Such bags have a long strap to be hung around the shoulders. They go well with jeans, skirts and other casual outfits.
Muff:

A small clutch like bag made up of fur, wool or velvet with compartments inside for holding various things and they've got no straps but a clip that's got to be clutched. It has to be handheld which looks neat & good.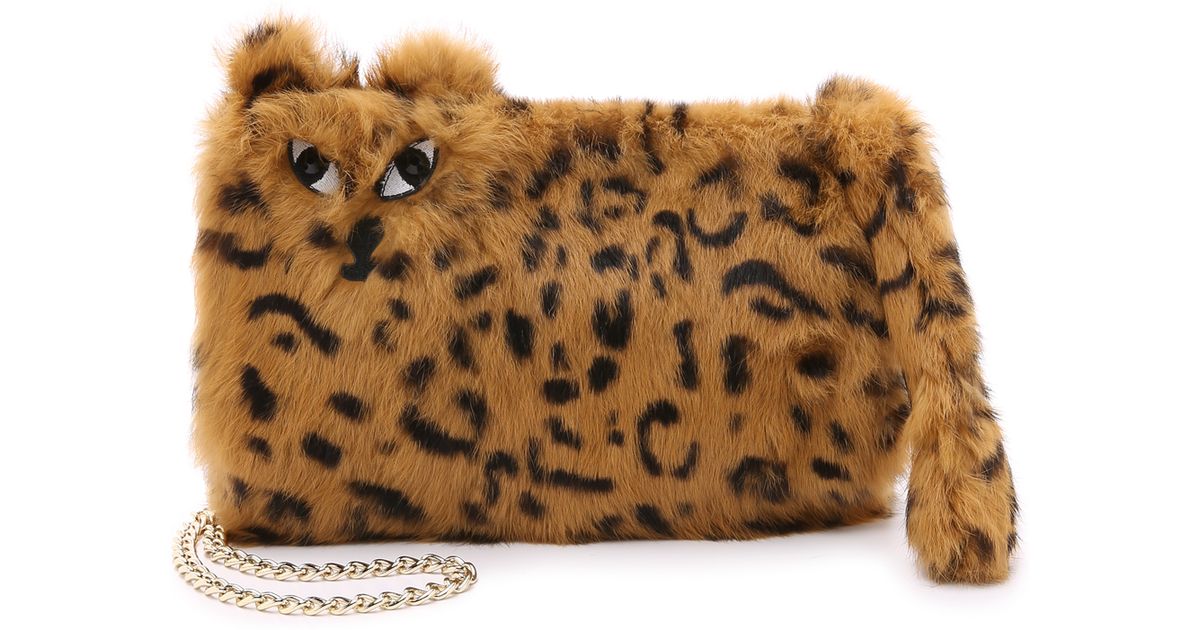 Therefore, every woman has to take care to select the bags apt for the occasion, be it a wedding party, casual outings, shopping, college going or any other visit. The bag women carry must suit the occasion and the outfit they are in. Since handbag is a vital fashion accessory, great care has to be taken while selecting them. Because they are capable of distorting the entire look of the person, or they can even misinterpret the fashion statement of a woman.
The Perfect Handbags,Women to choose your own
The handbag is an essential item for most women, helping carry around the day and night's necessitates. Yet despite its importance in functionality, the handbag is also one of the most essential-and stylistically telling-pieces in
fashion
.
Thus, it's important to consider various features when choosing a handbag, to ensure you get the most out of both its functionality and style.
Many women own at least one or two "staple" handbags, which they use everyday and pair with most outfits. What's more, most of these handbags end up being neutral in colour-for example, browns, nudes, or plain black. However, choosing a handbag to mesh with most "looks" doesn't mean it has to be boring. Opt for a unique style, while sticking with a neutral colour and you'll still be able to spice up any outfit. Alternatively, kick it up a notch by choosing a handbag with metallic or subtle print detailing.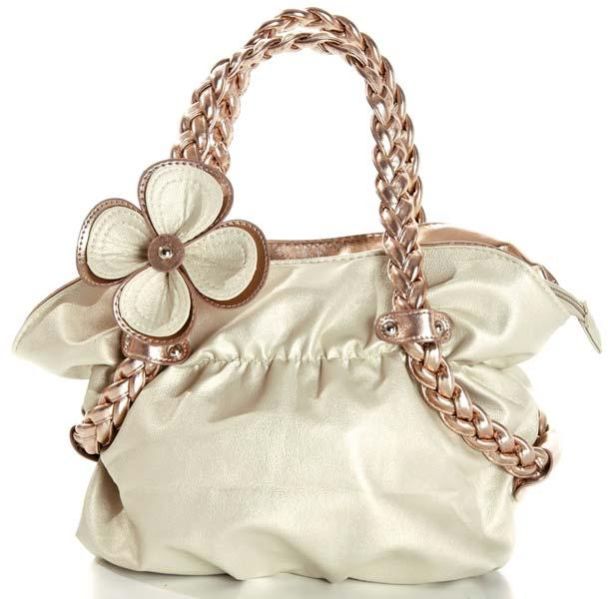 However, no one ever said your "staple" handbag can't be colourful. If you're not afraid to stand out, opt for bright hues likered, yellow, orange, green. And don't always worry about your handbag matching with every outfit. A lot of bright coloured handbags -especially those that are solid coloured-will compliment many different outfits. Just remember not to let your handbag-outfit combination get too busy with prints and bright colours.
When it comes to specific "looks", certain styles of handbags are definitely more appropriate. For instance, if you normally dress up for the office, odds are you'll want a handbag to match. Opt for a structured bag with two top handles for a chic, ladylike look.
On the other hand, if you're trying to achieve a more casual look, pick up a messenger bag (which you can find in everything from canvas to leather). Worn across the body, these bags leave your arms free; but they're certainly more stylish than
backpacks
. Looking for something hip? Sling a slouchy "hobo" style bag over your shoulder. And if your style is a bit edgier, pick up a
clutch bag
adorned with metal hardware or studs.
Size is another important feature when it comes to choosing a handbag. Ever see anyone walking around with an overstuffed purse? It's not a pretty sight-and it's one purse pitfall that should be avoided at all costs. Sure, we all have days when we carry around more than usual. But if you typically tote a ton around, you're better off sizing up on your

handbag
.
That being said, however, you should also consider your own size when choosing a handbag. If you're petite, don't carry around a massive bag that overpowers your frame. Instead, opt for something relative to your size. If you tend to carry around a lot in your
purse
, size up (at most) to a medium bag. On the other hand, if you're tall or broad, a tiny bag will seem too small. Try one that's on the larger side for a look that's better suited to your frame.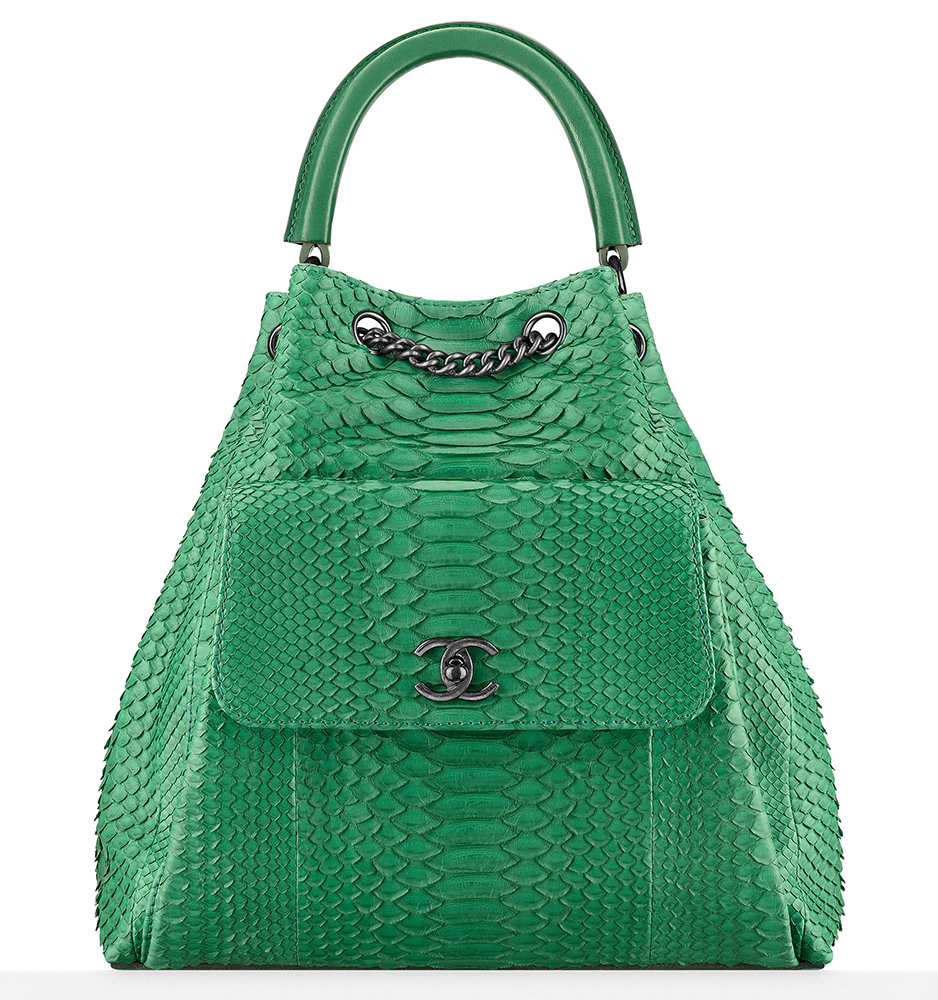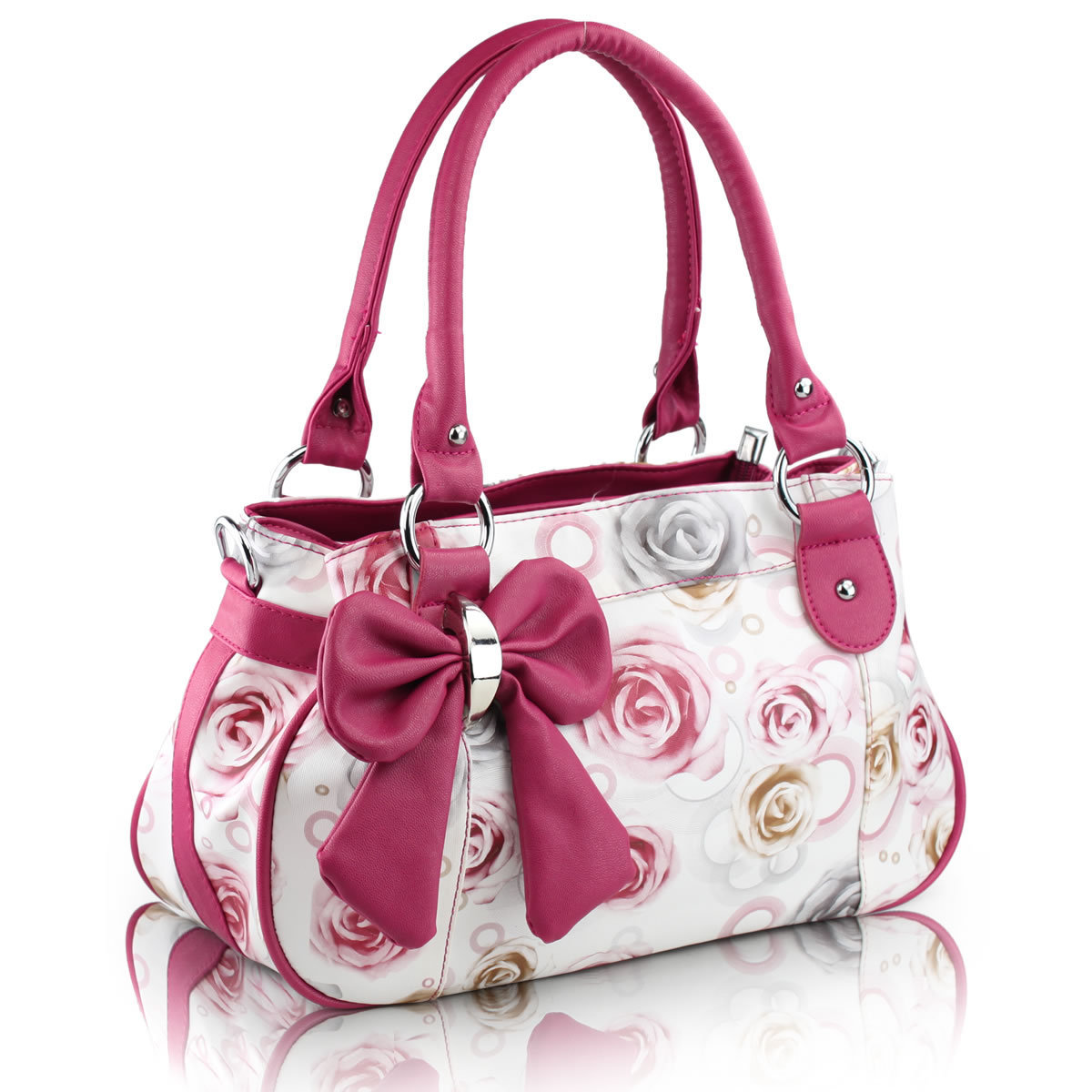 Last but not least, learn to let go when it's time for a new handbag. Many women tend to get attached to their handbags-which is not surprising, considering it accompanies them everywhere. But when holes, worn leather, tears, or frayed stitching start to show, it's time to move on to a new bag. Keeping these few tips in mind when shopping for
handbags
will ensure you get one that
suits
not only your functional needs, but also your unique style.
'Too Much is not enough' Trivia of Designer Handbags
A woman without a handbag is like a model without makeup! With the trends getting hotter day-by-day what is the growth trajectory of designer handbags?
In the modern world, women are getting more fashion conscious. Whether a woman goes on a shopping spree, or to office, whether for fancy or to create an elegant corporate look, women always prefer to go with a handbag. Be it a wedding, market or a kitty party, a handbag always accompanies them. In classic framed style, small and cute bags, purses, oversized tote bags, and shoulder bags, that were considered as 'just accessories' once, have now become equally important as jewellery adding a finishing touch to the outfit.
Designer handbags have their own place in the wardrobe of a woman. An irresistible and fashionable look, handbags are now made, focusing on functionality and comfort. It should be beautiful, and yet functional. In today's world, mass is there, where there are attractive designs. Market is filled with replica of the designer ones. There is a proliferation of replicas at a fraction of the price of that of an original. But designer handbags are designed for performance. Quality and functionality of the original is always an overmatch for a replica. Major style of a designer bag is the logo, or initial, or monogram embellished on the bag.
Designer handbag is the most expensive accessory a woman can have. Starting from socialites, stylists, and celebrities, to ordinary people, every one would be happy to own a designer handbag with the latest style. Designer bags come in many styles such as clutch, hobo, tote, pochette, satchel, and shoulder bag. International brands are on their toes to come up with new designs that would win the heart of every fashion savvy woman. Topping the list is Louis Vuitton, Gucci, Prada, Hermes Birkin, Coco Chanel along with Armani, Burberry, Versace, Vivienne Westwood, Donna Karan, Balenciaga, Miu Miu, Ralph Lauren, Dolce & Gabbana, and still many more. Some major labels sell their bags only through their boutiques, or with selected retailers.
Todays women prefer both performance and style. Despite the changing trends, classic styles never loose their appeal. New trends emerge in the market every now and then, but with a tinge of inspiration from the old styles. Women now select their bags watching celebrity styles. Fashion houses observed this trend, and soon hundreds of stylish bags were seen in the store racks. Designers and celebrities work together in building the market for branded bags.
The Color Palette:

Black and white always rules the color segment. Followed by this will be the fashionable reds and blues. It would look sensible if handbags and purses for everyday use are kept in neutral colors. A hue that would never go out of fashion is the feminine color; pink. Hues of various shades starting from fuchsia to pale pink, this shade will dominate the accessory segment for women. Light brown, chocolate brown, and deep red will be in style.
Bigger the Better:

Gone are the days, when women liked to carry small handbags, which barely had enough space for a lipstick. Todays women, especially the working class prefers to have a handbag that can accommodate all her things; from cell phones, money, to make up items, and other things she wishes to keep with her. Her choice will be a handbag with stylish look and good functionality.
Designer Leather Handbag:The Ultimate Accessory
We all want to look stylish and sophisticated. Everybody wants to have an admirable personality and be applauded by the people around for her/his wonderful fashion sense and taste. In the present times when there is immense

fashion

consciousness, appearances play a vital role in determining our impact on the other people. We ought to look impressive and appealing in order to survive in this highly exhibitive world. When there is so much emphasis laid on the looks and style then it is important to keep ourselves equipped with the most outstanding and stylish fashion accessories. Designer Leather handbags are one of the most impressive and sophisticated accessories that are considered as true hallmark of style and elegance.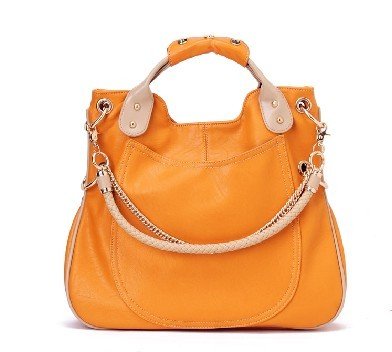 Designer leather handbag is one of the major accessories of today's fashion world. A Designer Leather Handbag is undoubtedly a highly coveted accessory these days. Trendy bags are used both by the ladies and the teens to complete today's crazy fashion beauty concept. Fashion hand bags work brilliantly with both the formal and casual dresses and for every occasion. Ladies fashion bags are available in innumerable styles and design that is bound to suit the distinct taste of the buyers.
No other fashion accessory offers as much value for your money than the designer leather handbag. Leather handbag is a fashion statement that holds the key to every woman's daily necessities. The handbag is an essential building block of a complete, well-built wardrobe. Every handbag has multiple uses, in both fashion for its appearance and functionality for holding a woman's necessities. There are many aspects that need to be addressed while selecting the ultimate handbag. The selection of fashion handbags include bright colored casual bags, to hand bags that are really fantastic for holidays and multi-pocket shoulder bags in gorgeous shades. A unique look is given to each fashion bag by mix and matching materials to metal latches, padlocks and heavy-duty chain straps etc.
The world of fashion has an important role in society, allowing individuals to use its elements to develop and define themselves. The designer leather handbag plays its part as the ultimate fashion accessory by presenting a particular image of one's self to the world. Just as the selection of a particular handbag allows the individual to define themselves, the shape and structure of the handbag is another piece to fitting the proportions of each woman's body. It is necessary for the woman to know and understand her own body's proportion as this will be the basis to begin to determine which handbag selection would be best.
The designer leather handbags are ideal for a college going teenagers who want to look stylish & trendy and even a highly efficient professional woman who should look extremely sophisticated and niche. The handbags can be used to store various important documents or the makeup accessories depending upon the nature of the needs of the user. These bags have ruled the fashion world with their impeccable looks, no other material like jute, plastic, rayon or cloth can replace the magic and grandeur of the
leather bags
. They look immensely stylish and classy. You can create great impression with the stylish designer leather handbags and win hearts of the people around you.
Glamour Handbags for all stages of Life
There are varying degrees of glamour that can have a dramatic effect on the suitability of a handbag for a specific person. A pre-teen will probably think that a glamour handbag is one that contains a lot of glitter on it, when a character emblem that is embedded in the center of the handbag flap. The quality of this type of glamour handbag is usually second rate because these glamour bags are never expected to last a very long time.


The type of glamour handbag that would be selected by a teenager will certainly be free of all glitter accents. The glamour that they desire is demure and so much so that the handbag is almost an invisible partner on a date. The size is important because teens always find themselves at sporting events and movie theatres that offer very little room in their seating areas.

Some teens prefer the glamour of a handbag to come from the stylish animal prints that are on the outside. These glamorous designs might have sequins hanging at the bottom in rows to create a dramatic accessory that will give the teen a more dramatic entrance in any classroom at school. These glamorous handbags are fashion statements that might be duplicated in many colors and can be found on the arm of half of the student body at any one time.




As a person enters the work force, the conception of glamour handbags will change dramatically. The styling of the bag will be far less glamorous and far more functional. The glamorous handbags that used to bedazzle friends and family will only emerge when the person goes out on a date.
Until that time, the only glamorous handbags that can be found on a career girl during a work day will be those that are purchased by them on various shopping trips at lunchtime.
Women who have matured with time and practice are much more accustomed to glamorous handbags than at any other time in life. Some women find that the glamour that they are trying to access comes from a designer handbag with a prestigious designer name imprinted on it somewhere. Other mature women find the glamour in a stellar piece of leather is found in cowhide that has been expertly tooled and accessorized with findings made of the finest metals.

Elderly women still like to pamper themselves with a little glamour handbag once in a while. They will often shop the malls and outlets and pour over the best bargains in town before they select a handbag that makes them feel positively glamorous and beautiful. The handbag might be chosen for its lightweight construction, or because it is a color that is quite fashionable. The handbag is glamorous for a variety of reasons which might not be evident to anyone else.

Handbags are designed to be personable and close to the owner. Most women take great pride in the style of handbag that they chose because there were so many other choices that they could have made. The option to choose one that glitters, dazzles or one that is purely functional is a personal choice. Many women have several handbags at home that they can use for many different occasions, and every one of them makes the owner feel very glamorous.