Colours are the phenomena of visual insight. One cannot hear, taste or feel the colour, the only way to recognize the colour is to see it.
A colour is a means of nonverbal communication and says a lot more than you can ever imagine

.Colour is a fundamental consideration in the design process.
Colour can also affect someone's ability to concentrate or to focus well. Colour can also have an effect on the way someone appears to look in the clothing they wear
.
It is often the first element that is noticed about a design and influences how the garment or collection is perceived. Colour is often the starting point of the design process.
Gender and

personality

are the most common factors for determining the type of colours a

person

will wear. Males are typically dressed in dark colours such as blue, black, green, gray, red, and brown. These colours are usually worn in various shades but they still consist of these primary hues. Females typically wear lighter colours such as pink, yellow, cyan, lime green, orange, and peach. Women and girls also wear the darker colours that are normally associated with men but men normally do not wear lighter colours associated with women.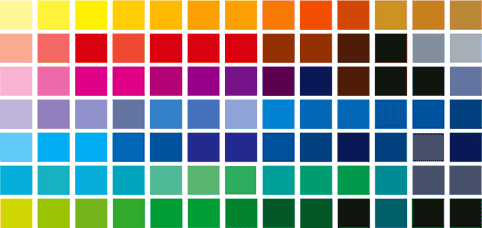 Colour also has an Impact on:
Your apparent shape

Your apparent weight

Your apparent personality

Your emotions
Psychological Properties
:
The eleven basic colours have fundamental psychological properties that are universal, regardless of which particular shade, tone or tint of it you are using. Each of them has potentially positive or negative psychological effects and which of these effects is created depends on the relationships within colour combinations. Colours can warm up, cool down, make practical or impractical, create impact or camouflage.
It has been determined by medical science that colour can influence the viewer's hormones, blood pressure and body temperature.
Every colour is having a positive as well as negative effect; negative effect shows when it is mixed with lighter or darker shade).
Colour

can have a profound effect on one's mood as well as their level of energy.
The psychological properties of the eleven basic colours are as follows:

Positive: Physical courage, strength, warmth, energy, basic survival, stimulation, masculinity, excitement.
Negative: Demanding, aggression, strain.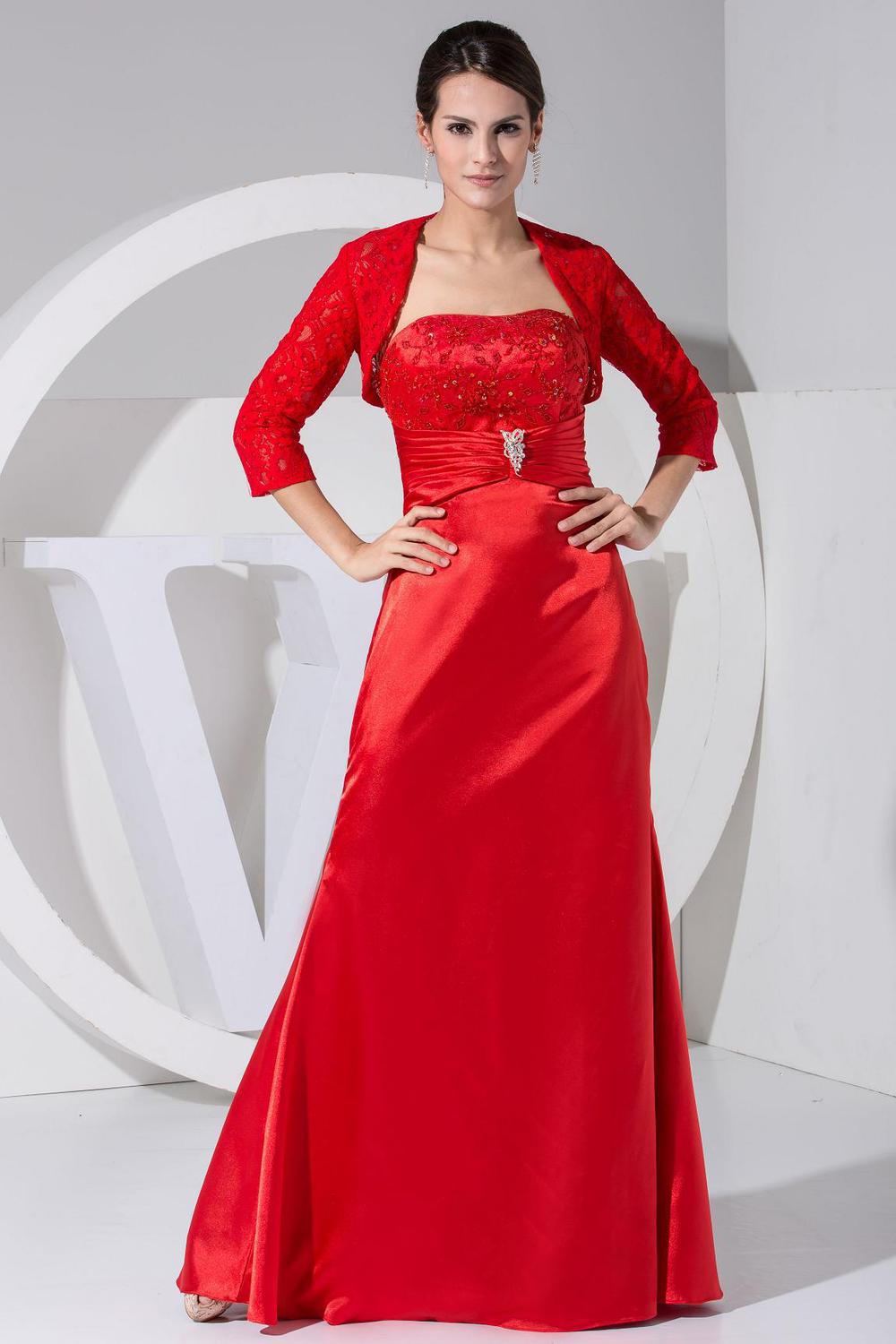 Anarkali Dress

Positive: Intelligence, communication, trust, efficiency, modern, duty, logic, coolness, reflection, calm.
Negative: Coldness, reserve, lack of emotion, unfriendly.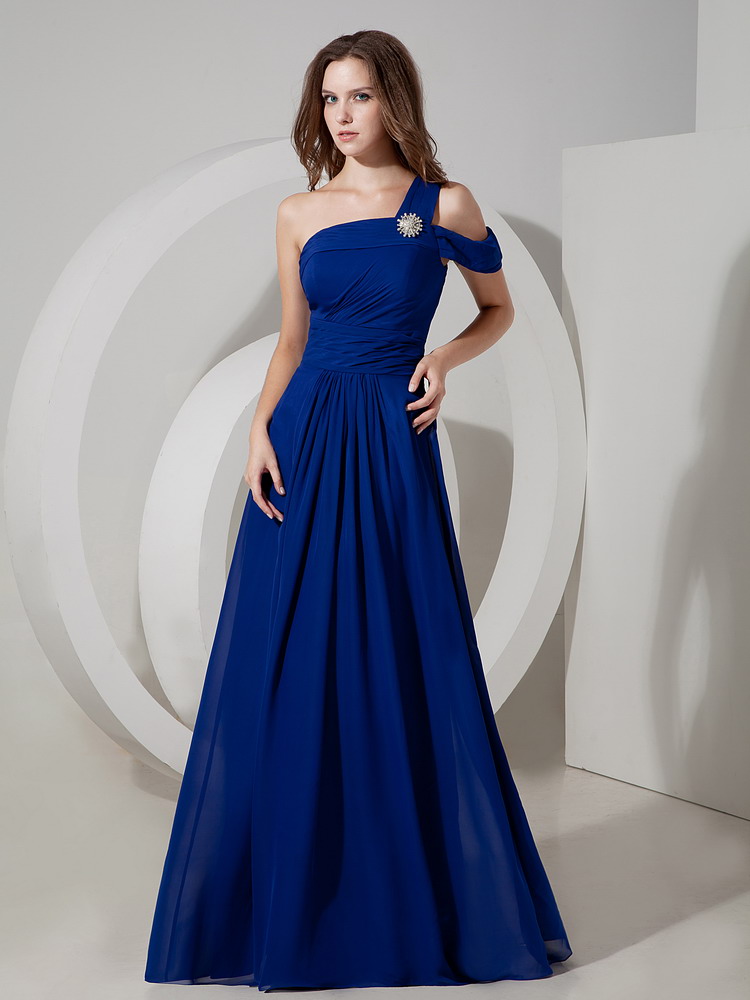 Positive: Optimism, confidence, self-esteem, emotional strength, friendliness, creativity.
Negative: Irrationality, fear, depression, Immaturity, anxiety, suicide
Positive: Harmony, balance, refreshment, universal love, rest, renewal, reassurance, environmental awareness, peace symmetry.
Negative: Boredom, heavy, stagnant, blandness.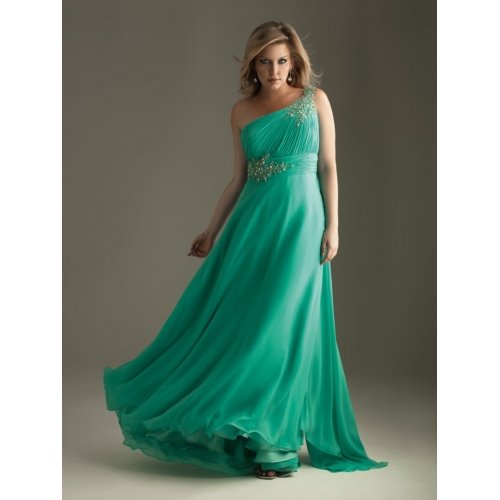 Positive: Spiritual awareness, containment, vision, luxury, authenticity, truth, quality.
Negative: Introversion, decadent, suppression, inferior.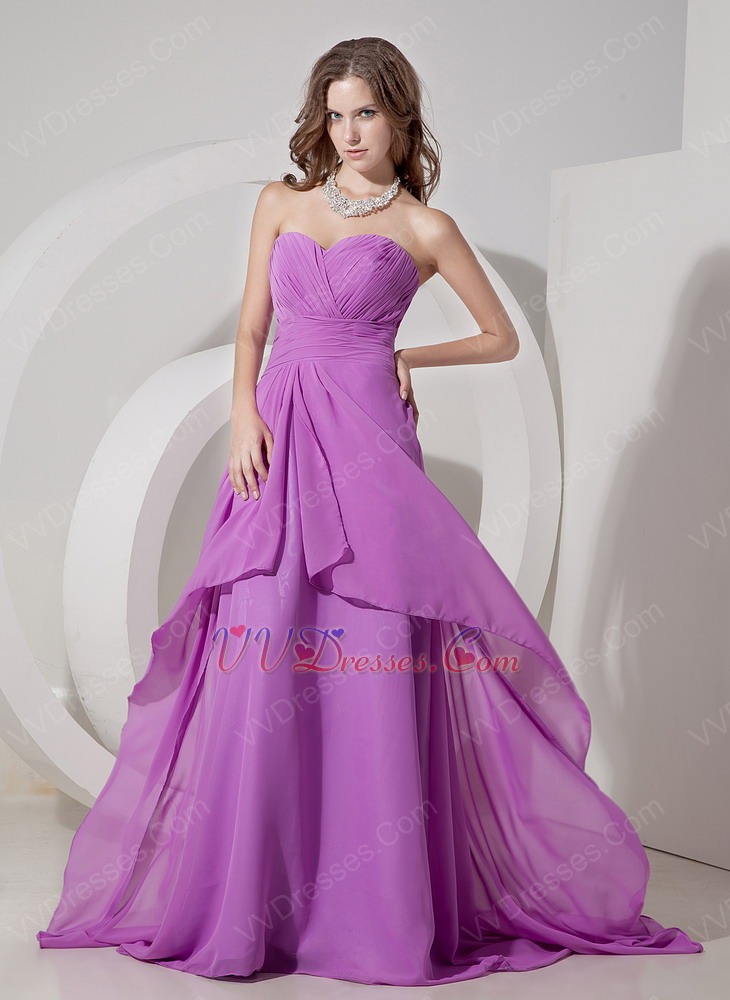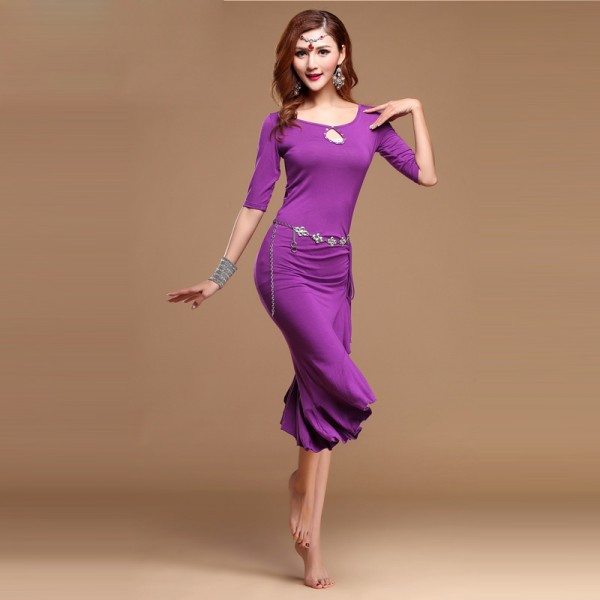 Positive: Physical tranquillity, nurture, warmth, femininity, love, sexuality, survival of the species.
Negative: Inhibition, emasculation, physical weakness.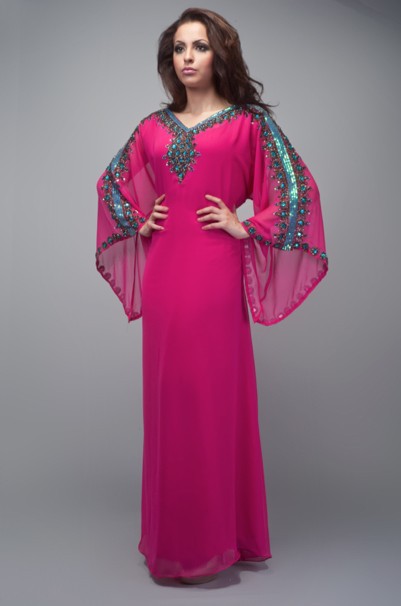 Negative: Lack of confidence, dampness, depression, lack of energy.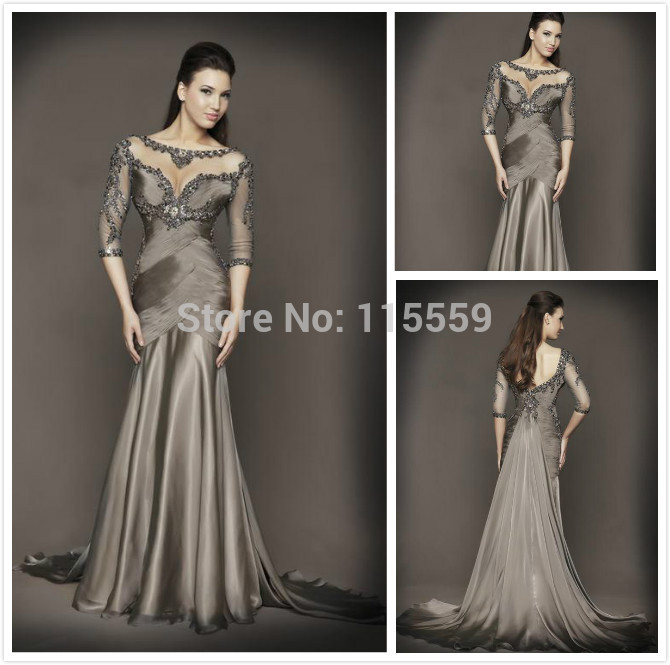 Positive: Sophisticated, glamour, secure, emotional safety, efficiency.
Negative: Domination, coldness, menacing, heavy, cruelty
Positive: Hygiene, sterility, clarity, purity, cleanness, simplicity, sophistication, efficiency.
Negative: Sterile, elitist, coldness, barriers, unfriendliness.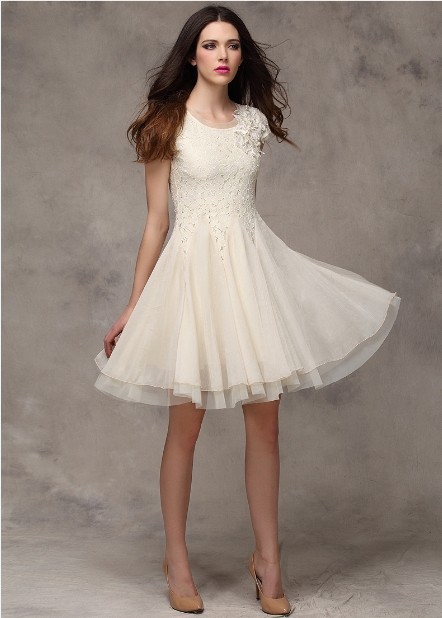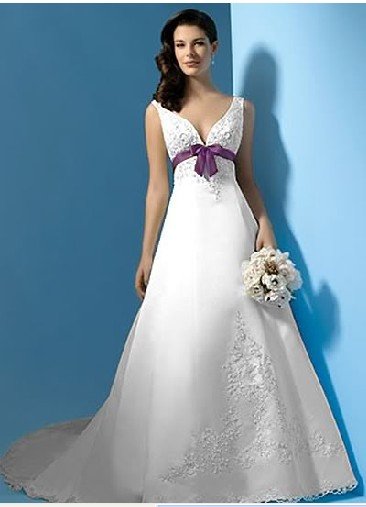 Positive: Serious, warmth, Nature, earthiness, reliable, support.
Negative: humourless, heavy, lack of sophistication.
The colours play an important role and one should think before adding the
colours. Once the desired effect is achieved half the job is done! Contrast colours in clothes looks stunning and catches the attention in its own way and tones of the same colour also adds a lot of smartness and adds a chic feel.
In viewing a design, colour often has an overriding visual impact over other design considerations. A garments message can be completely altered by the colour; for example: a severe cut can be softened if it is executed in a candy pink.
Simply wear the same colour / shades of the same colour (that is, a suit/top and bottom) from head to toe. Create interest by wearing different textures .You could also choose a shirt in a brighter/lighter shade. Now youve created a vertical Line-slimming. This will also emphasise your face.

If a person wants to look taller then he or she should wear a light colour from head to toe. Also try to match shoes to hemline colours.

A person will also look taller when he/she repeats the same colour tones in top and bottom. For example medium top and medium bottom.

A Person can minimize their upper torso when he/she wears a darker top and lighter bottom.

A Person can minimize their lower torso when he/she wears a lighter top and darker bottom.

A person can appear shorter / heavier when she/he wears a different colour in your skirt/slacks/trousers, hose / socks and shoes.
Be colour conscious right down to your toes. Sometimes you only need to change the colour to make it work! It will pay dividends.

Our fashion colour choices say a lot about the image we are trying to portray and how we feel about ourselves.

Care must be taken with the basic colour of the garments if unusual colour accessories are to be worn to advantage. Check the colour of the fabric against your face. Hair, eyes, and skin colouring must be taken into account, plus the occasion for day or evening wear. Generally, the smaller and the thinner person, the lighter the colour she should wear, with the reverse for taller, heavier types.
The right colours can make your skin tone appear more even, reduce the appearance of wrinkles and dark circles and make you look brighter and healthier. While on the other hand wearing a colour which isn't so good for you can make you look tired, dull and even ill.
Create your own colour story without restricting yourself to just two or three basic colours. Choose colours which flatter and enhance you, not colours you have to work hard to wear to look alive. Only through experience will you become selective about colours and tones which compliment or do nothing for you.
Fashion Tips:-Express Yourself With colours
Feeling troubled over what color to wear? What color makes you look good? Well, fashion is all about yourself. What you choose to wear every morning tells a lot about you and how you felt that day. Even your little handbag carries a little story.
Mixing and matching is a personal choice, you create your very own style!
Well, let's get to understand and have fun with colors
White
A popular color in Fashion. Light and neutral, it goes well with any color.
Considered a summer color, a good choice for tops. Always have some in your wardrobe. It readily matches bottoms of any color; a pair of blue denim jeans, Khakis pants, a gray skirt, a bright colorful beach bermudas? You name it!
Associated with cleanliness and purity, innocence and gentleness., it gives you a feeling of freedom and uncluttered openness. Women just always look that lovely in their snowy white wedding gown, don't they?
Tips: add a little touch of white to brighten or lighten up your mood Eg. a white tank top with blue denim jean, white cotton jacket over a hot pink velour smocked baby doll dress or a simply all white for a simple breezy look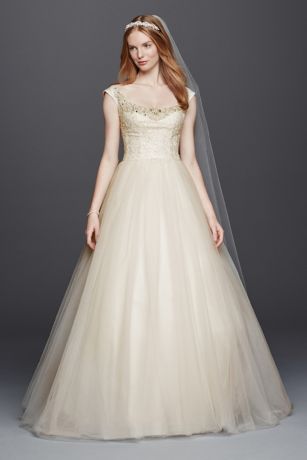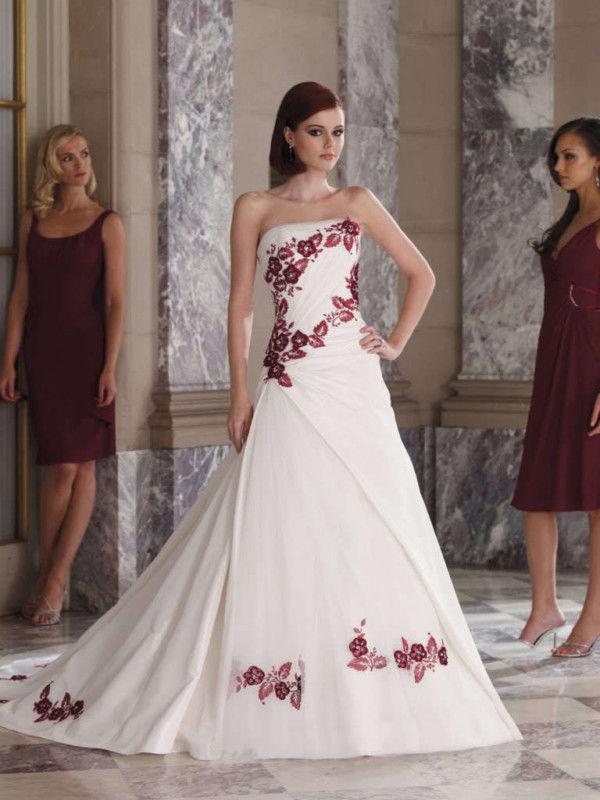 Black
A popular color in Fashion, always stylish and never out of trend
A good choice for bottoms. Directly opposite of white, it readily matches tops of any colors. Nonetheless, it is also a popular choice for tops, making the wearer appearing slimmer. A great complementary color for accessories like a pink sparkling evening bag, a diamond necklace.
A mysterious color, it gives you a feeling of perspective and depth. Symbolizing elegance and refinement, it is always regarded as a prestigious color.
Tips: pair up black with other dark colors for an attractive mature look Eg. a brown wool button front cardigan with black pinstripe bootcut pants, gray tweed cropped blazer with black stretch pintuck pencil skirt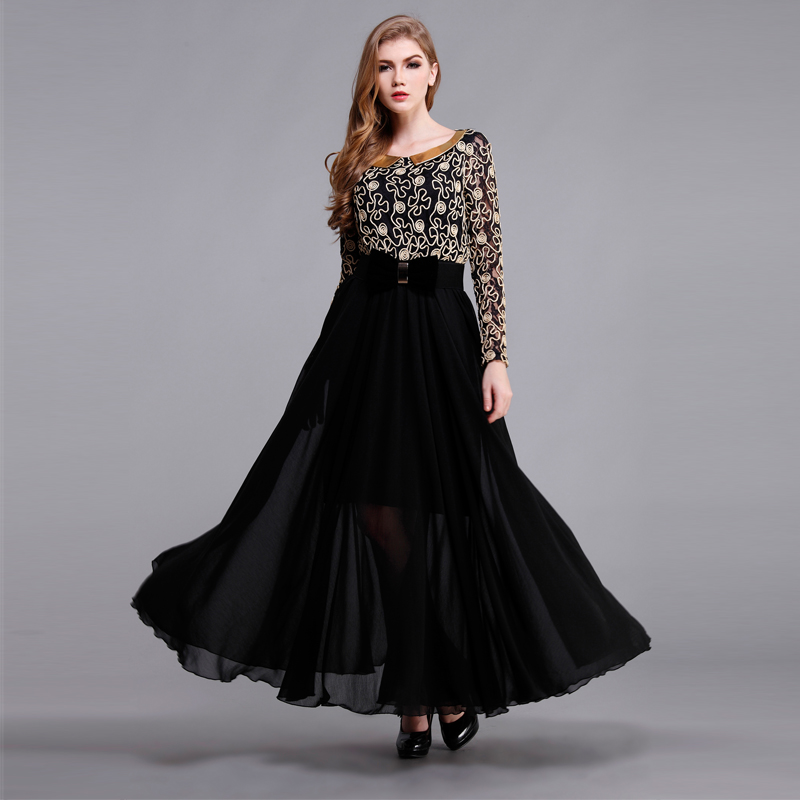 Red
An expressive color extensively use in Fashion.
Most visible and lively of all colors, it creates attraction and excitement. The wearer naturally portraits an image of excitable, energetic, enthusiasm and confidence. Nonetheless, it also suggests an erotic feeling, a lady in red?
A physically inspiring color often associated with vitality and ambition, love & passion.
Tips: pair up red with colors within the red family itself for various moods Eg. a red retro style tee with maroon pleated skirt, hot pink cotton v-neck tank with red fleece collegiate mini skirt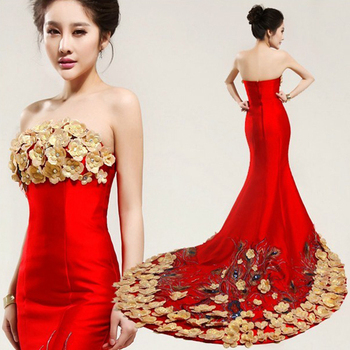 Yellow
A color commonly use in Casual Fashion.
Similar to red, it creates attraction and excitement. However it suggests a more fun and sunshine mood. The wearer tends to bring about amusing cheeriness to the group. Usually liked by those who embrace changes.
The color of sunshine, often associated with joy, liveliness and optimism.
Tips: pair up yellow with dark or lucid cool colors for a striking youthful look Eg. a yellow ruched halter top with black wool full skirt, yellow roll edge t-shirt with turquoise polka dot tiered mini skirt.
Blue
A popular color liked by most
Emotionally opposite of red & yellow, it brings about a very soothing & relaxing feel, pleasant to the eyes. Naturally refreshing in mood, it's a good choice for daytime wear.
The color of summer skies and the sea, often associated with calmness, affection, idealism and inspiration.
Tips: match blue with white for a refreshing and sporty look Eg. a bright blue cotton v-neck hoodie with white stretch cotton studded pants, white terry track jacket with pale blue faded jean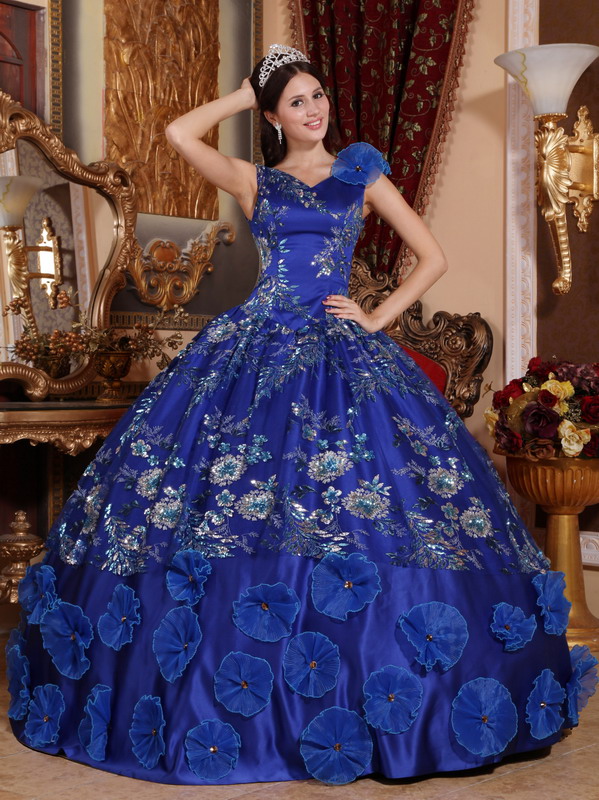 Pink
A feminine color for girls
Similar to blue, it's soothing and pleasant to the eyes. Naturally sweet in mood, it has a lasting girly appeal. Girls in pink tend to portrait a very sweet & pleasant image, always attractive to the guys.
The color of cotton candy, often associated with warm, everlasting affection & tender love
Tips: add a little pink to bring out the feminine touch Eg matching your black satin strapless sash dress with a pink crocodile clutch, pink collar tee with black stretched cotton cropped pants
Well, there are simply too many colors if I were to go on. I believe you should now have a feel of how matching of colors can be of so much fun? In simple, just play by the color rules:
1. Stick to one color (all white, blue, red.)
2. Hot goes with cool (match yellow with green or blue not with red "it might be too hot!")
3. Use neutral colors to draw the looks together (white, gray, beige and black are good neutral colors)
4. Play around with color of the same family (pink with maroon, sky blue with navy blue.)
Remember, you create your very own style. Have fun!
Color Theory for Fashionistias-Three Easy steps to perfect color Every Time
Color is everywhere, in your clothes, in your jewelry. Color is life. Fashion and color coordination can make or break your carefuly planned outfit.
Here's a bit of color theory with a fashionista bent.
Primary colors
These are red, blue and yellow. In theory, you can make any color from these three primaries (except white, which is really an absence of color). In practice, it depends on what red, blue or yellow you start with, but we are not mixing paints here, so just remember that the primary colors are red, blue and yellow. You'll learn why in the next step.
The secondary colors are the colors you get from mixing equal amounts of any two primaries. (If the primaries are pure, mixing all three will give you black.)
The secondaries are purple, orange and green.
Now why do you care?
Well, primaries and secondaries together give us complementary colors. The complement of the color is the color directly across from it on the color wheel, or if starting with a primary, the color made from mixing the other two primaries. So essentially a color and its complement contain all of the primaries between them.
Red's compliment is green (Merry Christmas!). Yellow's complement is purple. Blue's complement is orange. This is as much contrast as you can get between colors of the same value (brightness or darkness). So if you want to make a bold statement, the primaries are a treat.
Enter the secondaries
The secondary colors are made by mixing equal parts of any two complementaries. So the secondary colors are green (yellow and blue), orange (yellow and red) and purple (blue and red).
Let's say you have a yellow dress and you want this outfit to be a traffic stopper. If it's for daytime, you can use bold purple jewelry and accessories. This classic combination of purple and yellow is eye catching. It can be sophisticated and definite or more playful, depending on the yellow and purple you start out with.
However, you don't always want to be quite that much the center of attention. What do you do to make more subtle fashion statements, but still use colors well?
The yellow and purple we used above are complementary colors. This means they are directly across from each other on the color wheel.
The colors to each side of our main color's complement are the triad colors. (Triad because the color you start with plus the two others make three colors total.) The triads are our friends for choosing jewelry or other accessories. Let's look at our yellow dress again. This time we're wearing it to a business meeting. What would be appropriate jewelry? Gold on yellow is too close -- it will tend to wash out. The whole outfit will look drab (more drab than if you didn't use the gold jewelry).
Silver will work, particularly if the silver is a bit pale and the yellow of the dress if very vivid. But you don't have to stick with gold or silver. There are many colored gems and jewels out there. Try a sapphire necklace. The blue will nicely set off the yellow and both will sparkle. Or a red brooch. The red can tend towards orange for a brighter effect or towards blue for more contrast.
Now how about the vivid purple blouse you just adore? How to accessorize it? The purple is already such a bold color. Well, we'll do exactly the opposite of what we have done with our yellow dress, since purple is yellow's complement.
For our purple blouse, if you want to be bold and outrageous, go for bright gold (yellow) or just plain yellow jewelry. Silver will not work with the purple since the blue of the silver is too close to our purple color (as the gold was on the yellow dress). Of course red is wonderful with purple, just showing that every rule is made to be broken (with discrimination and taste, of course).
We can team our purple blouse with a tan skirt (tan being a form of yellow) and dress it down for a business meeting. We'll want our jewelry to be a little more subtle. In this case, rather than yellow, let's use the triad colors to purple -- orange or green. These may seem like bold choices, but remember you want your jewelry to be seen, not to blend into the woodwork.
How about an amber pendant? This would be sophisticated and would be set off wonderfully by the purple background without being garish.
Or an emerald brooch and earrings, or a green frog pin. The possibilities are endless within your basic color choices. If you stick with these color constraints, you will not go wrong.
Now let's consider the classic grey business suit. You may be thinking that your grey suit is neutral so you can choose any color at all. This is rarely the case and can be the cause of that ensemble that doesn't quite work.
Most greys tend towards blue (cool) or red/yellow (warm). So first determine if your suit is cool grey or warm grey. If you're having trouble with this (and it can be tough at first), try holding it up to other grey items in your house. You'll start to notice that it looks a bit redder (or yellower) or a bit more blue. This will help you determine the color bias of your grey suit.
Most warm grey used in clothing is a reddish grey. This is because red complements the complexion. But you will find some yellowish greys, particularly in garments with very sophisticated color.
Let's say our suit is a cool grey, so for the purposes of our color choice we'll consider it blue. The complement of blue is orange.
We want to keep this a business suit, so we'll pick the triad to each side of the orange to start with. Red and yellow. This tells us that gold will be a perfect choice for our grey suit. Silver is too blue and would wash out the outfit. You may have noticed that gold tends towards red or yellow. If you are using more than one accessory with the gold, determine whether the primary gold jewelry you will be wearing is reddish gold or yellow gold.
This is done just as we did with the suit itself, by comparing it with other colors.
If the gold is reddish, then keep your other accessories in the red and yellow range. If the gold if yellow, keep the other colors in the yellow orange range.
Note, the description "yellow gold" is for any gold that is not white (silvery). Yellow golds range from a deep red to a very pale yellow, so be sure to check each piece of jewelry when putting together your outfit. A red gold and a yellow gold next to each other will look subtly wrong, unless they are carefully combined in a single piece by a master jeweler. A lack of understanding about the tendencies of gold to be manifested as different colors results in fashion mistakes are that are hard to pin down.
So, let's say we've chosen a beautiful golden horse pin as our primary jewelry piece. We look at it and realize that it tends, ever so slightly, towards red. This makes the rest of our accessorizing easy.
We'll go for red and even towards the cooler reds (those tending towards purple, rather than towards the yellows and oranges). With our golden horse brooch and a deep slightly purplish red scarf our grey business suit stays business-like but acquires a powerful feminine appeal.
If you want more color, choose red's triads, blue or yellow.
So, when choosing the jewelry to complement any outfit follow three simple steps and you won't go wrong:
1) Determine the base color of your clothing. This is the dominant color. If youre wearing the purple blouse with a tan skirt the purple is the dominant color.
If the outfit has a pattern, squint at it and try to see what color feels most dominant (this is an old artist's trick). If no particular color stands out, determine if the overall pattern is cool or warm as we did with our grey suit. Again squinting helps.
2) Find the complement of this color on your color wheel. If you really want to stand out, use the complement and stop at this step -- you're done!
3) Look at the triad colors next to the complement. These are most often the colors you will use for your accessories. If you want a brighter look you can use both triads. For a more subtle look, choose one or the other and then use variations on this color (the variations on any one color are almost endless).
That's it -- three easy steps that will assure that your outfits are always tres chic and save you hours trying to figure out what's just not quite right or choosing by hit and miss.
Of course, fashion colors change from year to year, but you now understand color combinations and how to put them together in wow combinations, whatever colors your starting with.
Coming in part two, how colors effect each other.