1.FUSION OF PAST AND PRESENT
A separate that stands out- the gilet looks perfectly at home over pants, a sari or a traditional kurta. Wear it with a skirt or palazzos for a western look, or churidar for an Indian occasion. It's well-fitted, sassy and extremely comfortable at the same time.
WHY IT PACKS POWER
outfit needs to embody the spirit of our cultural legacy, it needs to be updated to suit the global, peripatetic user. This requires an intelligent and seamless fusion- and this is exactly what a gilet does. The gilet is a sensual way to throw structure on the draped form.
2.BOLD COLOUR
Colour plays a bigger part as compared to design and style when it comes to power dressing-ex-periment with colours.Red is the official colour of power and confidence. Wear an all-maroon khadi dress or colour block to make an impact. When accessorising your outfit, keep it classy and elegant. Choose pieces that are stylish but not overpowering.
WHY IT PACKS POWER-
For the modern, convention-defying woman of today, power dressing is a perfect combination of fashion, femininity and functionality. Pick a bold colour and let it be the focal point of your outfit. Let everything else complement that particular.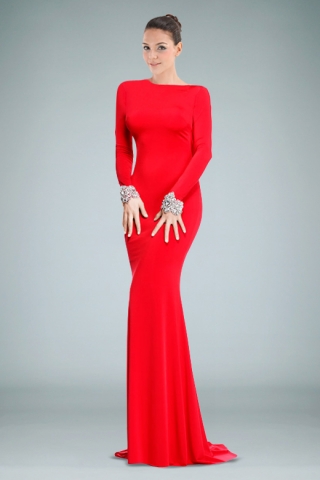 3.CLEAN LINES, STRIKING STATEMENT
Focus on ambitious structures, wild cuts, playful layers. Emphasis should be on small details while retaining the innocence of the design- all at the same time. Think incorporating menswear-in-spired details feminine clothes. Something as basic as cigarette pants and an overcoat can look fashionable with a touch of detailing like collar, stylised pockets etc.
WHY IT PACKS POWDER
Structure and tailoring are the most important aspects of powder fashion. Even a simple outfit can look powerful when it fits you well and enhances your best features. This clean-lined, boxy silhouette with an XXL, collar efficiently makes a striking statement.
4.ROOTED IN TRADITION
Something as versatile as a khadi jamdami sari when worn with a handpainted kalamkari blouse lends ultimate powder to the one who is wearing it and to the artisans who weave it for months together. keep accessories to minimal and stick to natural and subtle make-up. Don't forget to wear a bindi: it gives you a certain sense of pride in being an Indian.
WHY IT PACKS POWER
This look strongly embraces everything rooted deeply in your tradition. You need not be OTT to display powder: it is often reflected in the way you carry your ensemble.Power dressing lies in going back to your roots and flaunting it.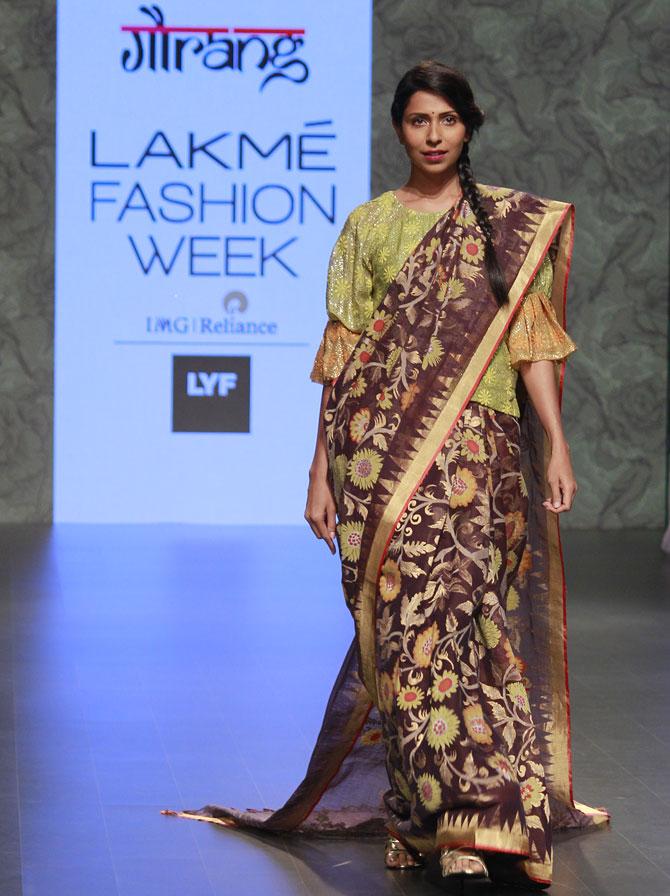 5.ONE FOR CONFIDENCE
Sport an all-monochrome, no-fuss ensemble a pencil skirt with a slit, paired with a button-less blazer. Finish with funky black and gold sneakers to add a cool twist to this semi-formal look, or add some grace to your posture by wearing your favourite pair of black heels.
WHY IT PACKS POWDER
This look is a perfect amalgamation of feminine and androgynous styles. Power dressing doesn't mean you have to dress in a pantsuit. it can be anything that makes you feel confident about yourself and the situation you are placed in. you have to first feel good about what anyone else's opinion.