Sharara
Though saree was and still is the traditional garments of Indian women, another stage reached in the history of Indian costumes with the invasions of the Mughals in the 16th century. The Mughal had a great impact on Indian society. Their dress pattern was one of the richest art forms. Persian fashions in clothing entered India. Sharara is traditionally a muslim garment. Sharara came into existence during Mughal period and is popular since then.
Sharara is a wide legs pants-fitted till the knee, with a big flare from the knee onwards which looks like full skirt with draw string waist. Sharara is usually worn with a matching long Chunnri and cholis and it is also called sharara cholis which are usually heavily embellished. Another definition of choli sharara is a kind of loose, trailing pajama worn by women. In short, a sharara is a loose
flowing gown divided in between. Like lehenga or ghagra, shararas are worn with choli and dupattas.
Fabric in Sharara
Silk

Georgette

Crepe

Net

Satin

Brocade

chiffon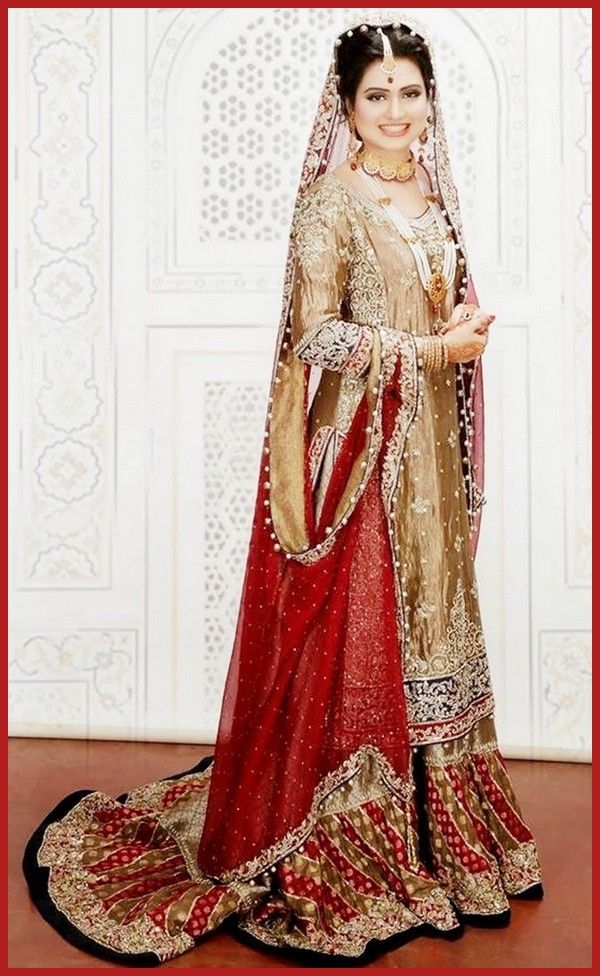 I
n the modern world of fashion, designer Indian sharara is essentially a wedding dress for the ladies. Girls accompanying the bride throughout her wedding need something special too. Sharara cholis are just right for them. There are choli sharara for party wear, sharara cholis for formal occasions, wedding parties in traditional colours and much more. Some popular designs of shararas are rich Zardosi Sharara Choli, Resham Work Choli Sharara, Mirror Work Choli Sharara and many more.
Known by many names ghagra choli, chanya choli, lehenga, lachcha--all meaning a long skits and blouse to go with it--these have become very popular among the fashion conscious Indian women, expecially for weddings.
Lachcha is also one of the most favoured dress for the wedding. A common and popular dress among the Muslim community, now even the Hindu and Christian Community are opting for it as a wedding dress. Lacha, Lachchas with choli are quite common in
Fabric in Lachcha

Lachchas are available in different fabrics like
Silk

Georgette

Crepe

Net

Satin

Brocade

Chiffon
Design

Lacha/Lachchas have different type of work done on them like embroidery or mirror work. Wearing a heavy and trendy lachcha for a big function is catching on now. Most brides
wear ghagra for their wedding engagement, mehndi function and the reception. The work that is done on the ghagras or lachchas is elaborate and very intricate, at times. Zardosi, in-laid with stones, antique and gold
work or sequins on them form part of the embroidery. When it is a part of a bridal collection there is a lavish use of gold and antique threads.

Convenient to wear, easy to manage even if it is very heavy, colour, craft and custom made are some of the plus points that go in favour of this beautiful and gorgeous attire-- it is a must in a bride's
wardrobe.
T
he lehenga history was not properly trace out, but according to the research done, it was believed that lehenga history originates during the Mughal era. During that time, the lehenga was the popular garments worn by Indian women for almost types of occasions. Actually, from the Middle Ages up to the recent times, fashion was already been a part of the historical era. In connection with this, the fashion trends of India have made it way from the medieval times until now without losing the essence of their ethnicity and customs traditions. The fact that India was the home of magnificent styles and crafted designs of dresses, it was really hard for them to select the best of bests because of the wide variety of designs available. But among the best traditional dresses that Indian women would prefers to choose after the famous saree wears are the lehenga choli. They have loved and embraced the beauty of lehenga choli because of its unique elegance. Most likely, the bride would choose lehenga choli as their best gown for their wedding.
The journey of lehenga
history
had made its way up to these recent generations. The previous patterns and designs of lehenga before were still being used until today. In fact, some of the trusted and leading manufacturer of lehenga did not missed to absorb and lift the traditional customary patterns of this dress from the Mughal ages. The elegant and famous lehenga still composed of the choli or the short fitted blouse, the Ghagra or the long flowing skirt and the scarf or the dupatta. Based on the
lehenga history
, the fabric that was used in making a lehenga dress during the Mughal era was still the same today. These fabrics were the silks and brocades. Although today, the scarf or dupatta is made from the finest fabric like linen of chiffon and silk but still it follows on the old age styles of dupatta