A fashion designer is someone who loves to study fashion trends, sketch designs, select materials, and have a part in all the production aspects of their designs. They contribute to the creation of millions, if not billions of pieces of clothing and accessories purchased by consumers on a yearly basis. Fashion designers create women's, men's and children's apparel. This might include sportswear, maternity wear, outerwear, underwear, formalwear, eyewear and footwear. There are also accessory designers who design belts, scarves, hats, handbags and hosiery.



What does a Fashion Designer do?
The design process from design concept to final production takes many months. Researching current fashion trends and making predictions of future trends is the first step in creating the design. Some fashion designers do their own research while others depend on trend reports published by fashion industry trade groups. Trend reports let you know what styles, colours and fabrics will be popular for a certain season in the near future. Textile manufacturers use these trend reports to design fabrics and patterns while fashion designers begin to sketch designs. Designers then visit manufacturers or trade shows to get samples of fabrics and figure out which fabrics to use with which designs.

A fashion designer takes part in just about every aspect of bringing fashion to the public. Creating the basic design can be done in different ways. It can involve storyboards with sketches, to working with a dummy and sewing pieces of material together. This creating phase is when the designer takes his/her vision that's swirling in the mind's eye and puts it into a visual expression. This first draft of the design is then worked on as the designer develops the first basic prototype.

Computer-aided design (CAD) is being used more and more in the fashion design industry. Although most designers initially sketch designs by hand, a growing number take these hand sketches and put them on the computer. CAD allows designers to look at designs of clothing on virtual models, in many colours and shapes, therefore saving time by needing fewer adjustments later.

The fashion designer's next step is to take the rough sketch or model and develop a more specific working pattern. Usually, the designer will make a rough model of the design by creating a toile. This is made by sewing inexpensive material (like muslin) to make a rough model of the design. When this is placed on a mannequin-like dress stand, the designer can see how the material will drape or hang on a human form.

Large design houses hire their own pattern-makers,

tailors

, and

sewers

who create the master patterns and sew the prototypes. Designers working in small design firms, or those new to the business, usually do most of the technical pattern-making and sewing tasks, in addition to designing the clothing. When the garment is complete, the designer will either modify, scrap or approve the design for showing in a collection.

A fashion designer usually has full control of a fashion show, often picking the

models

, determining the price of each garment, and arranging how the garments will be presented. Most designers have assistants to help with all the many small details, but overall, the designer retains full control.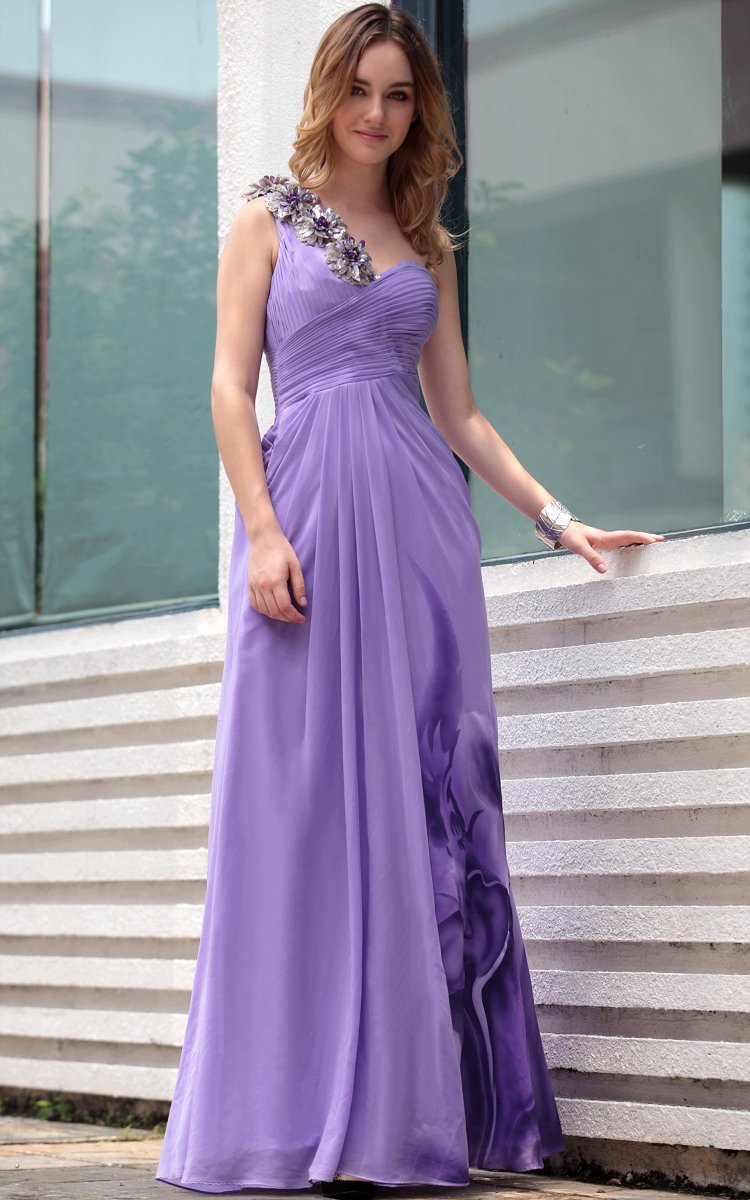 What is the workplace of a Fashion Designer like?
A fashion designer that works for wholesalers or manufacturers creates designs for the world market. These designs are manufactured in various sizes, colours and materials. A small number of high-fashion (haute couture) designers are self-employed. They create custom designs for individual clients, usually at very high prices. Other high-fashion designers sell their designs in their own stores or cater to specialty stores or high-end fashion department stores. These designers create a mixture of original garments and also established fashion trends. Fashion designers employed by manufacturing establishments, wholesalers, or design firms generally work regular hours in well-lighted and comfortable settings.
Some fashion designers specialize in costume design for the performing arts, movies, and television productions. The work of
costume designers
is similar to other fashion designers, except they must extensively research the styles worn during the period in which the performance takes place. They may also work with
directors
to select and create certain attire. Costume fashion designers make sketches of designs, select fabric and other materials, and oversee the production of the costumes. They also must stay within the costume budget.
Designers who freelance usually work on a contractual basis, or by the job. They often have to adjust their workday to suit their clients' schedules and deadlines, meeting with the clients during evenings or weekends. Freelance designers tend to work longer hours and in smaller environments and are under constant pressure to please clients and to find new ones in order to have a steady income. Regardless of their work setting, all fashion designers occasionally work long hours to meet deadlines or get ready for fashion shows.
The nature of the fashion business requires consistent communication with suppliers, manufacturers, and customers all over North America and the world. Many fashion designers travel several times a year to trade and fashion shows to learn about the latest fashion trends. Designers may also travel frequently to meet with fabric and material suppliers and manufacturers.




Prom is back in session! So get ready for prom dresses 2014! Prom dresses 2014 are going to be hotter and more fashionable than ever. Each year more and more creativity is put into each gown; and this year, prom dresses 2014 have already stirred anticipation among many. Lots of people are already anxious to see, and get their hands on, the new styles and trends of prom dresses 2014
.
2011 brought many new styles of dresses. Prints, patterns, and cutouts were hip, hot, and very popular. Some customers were not expecting prints to excel in sales the way that they did. Although animal prints were not preferred by some people, others were crazy about them. Prom dresses 2014 will more than likely contain lots of unique dresses. Animal dresses will still be key for prom dresses 2014 but prints are moving more towards just pattern. Different shapes and multi colors are more than likely going to be huge in prom dresses 2014. One reason animal is probably not going to be as popular this year is because everyone loved it last year. No one is going to desire to wear what someone wore last year. What someone stole the show in last year is not your ideal dress. Just because prints will not be as popular, no two patterns are exactly the same. So do not hesitate to funk up your prom with a pattern.
ONE thing that is becoming more and more popular is the one shoulder dresses. Prom dresses 2014 are loaded with one strap dresses. Bridesmaid dresses for 2014 are even showcasing one strap dresses. In 2011, one shoulder dresses were available but were not as in style like they are for 2014. More and more people are asking about one shoulder dresses. One shoulder gowns are great because they can give similar looks as strapless dresses except you do not have to worry about it falling down the entire night.
Body shapes are not going to change just because prom dresses 2014 change. When choosing the prom dress of your dreams be sure to accommodate your body type. If the sexy dress with cut outs and a high split does not fit your body type, or does nothing in its favor, then go for another look. Prom dresses 2014 are going to bring numerous unique qualities that make each dress special. So go for another dress. Find the hot pattern that is in style but not too much for your body.
How do you pick the dress perfect for you? Simple! Begin looking for a dress that you think is very fashionable yet comfortable. Trying dresses on before you purchase them is probably best if you have a different body shape. That way you can narrow out certain styles or fabrics that may do nothing for you. Too, getting different opinions before you purchase a dress can be helpful. Someone may point out something that may not have been brought to your attention. Also be sure to pick a dress that will suit your self, parents, and school. Make sure when making final selections on prom dresses 2014 that you consider all of the inspections that will be made.
Before you shop, be sure! Be certain that the prom dress you pick tickles your fancy because there are going to be so many great styles out in prom dresses 2014, you would hate to regret your gown choice. Look around and know what is going to be in style. Know ahead of time what prom dresses 2014 hold in store. If you know ahead of time what is popular, it may help you to know some of the qualities you want your prom dresses 2014 to have. It will cut down on your shopping time and help you narrow out the dress styles and patterns you are sure you do not want.
Short dresses have been popular for quite some time now. And once again for prom dresses 2014, short dresses are going to be in. Short dresses are great for picture taking, dining, and dancing. Three in one! Short dresses are also comfortable and can most likely be worn again to another event. Although short dresses have been popular in the past, prom dresses 2014 are bringing to popularity a new addition to the average short or tea length dress. Short ball gowns! Yes, that is right, short ball gowns. These short ball gowns are so adorable. They are short just like short dresses except they poof out at the waist with crinoline underneath. The great thing about having crinoline is that you can take out as much as you want. If a dress is perfect but you are concerned about how poofy it is, relax. There is a solution to this crinoline crisis. Layers of the crinoline can be cut out with the scissors. Leaving a layer of crinoline will still give the gown a poofy look without being an overwhelming amount.
When do you start your hunt and see the perfect prom dresses 2014? CB's Limited puts out their prom dresses 2014 for the new year as early as January. January is the time to get the best selections. Things get gone extremely quick in prom season. As soon as gowns hit the floor they are taken. The hottest new styles are usually the very first to go. So do not wait around until the best styles are picked over. Come on out and get a head start so that you will not get leftovers.
So there you have it, an update on prom dresses 2014. Knowing which styles were in, are in, and will be in is very important when it comes to prom dress shopping. Bring out your own, personal look this year. Go with what you love because chances are, it is in style. So many different looks are being used now, do not worry if you are overdoing your 2014 fashion look. Go all out! Be different, be in style, and most importantly have fun! After all...it's 2014...so let the fun begin!