Aishwarya Rai Bachchan voted as best dressed star on the red carpet!
But Aish isn't the only one who got recognised for her sense of style. A list of B-town actors including Hrithik Roshan, Amitabh Bachchan, Vidya Balan, Aamir Khan and Rekha won awards for their respective style sense too
Celebs are known for their distinctive styles. And in a survey poll conducted by Yahoo! that was taken by 1223 respondents, Hrithik Roshan was voted as the ultimate style icon, followed by MS Dhoni and Shahrukh Khan.
But that's not all, dear readers. Amitabh Bachchan won the award for being the best power dressed celeb. And why not? After all, Big B is a power icon in the choicest sherwanis and suites that he dons. Isn't he? But while the head of family won accolades for his dressing sense, daughter-in-law, Aishwarya Rai Bachchan wasn't left out, either. Aish was voted as the best dressed celeb on the red carpet. And while we have no doubts over that one, we wonder if the Bachchan bahu will be able to carry off this title with those extra pounds on the red
carpet next time.
Also, in the list was Aamir 'Perfectionist' Khan, who was declared the celebrity for whom technology and style go hand-in-hand and Malaika Arora Khan was voted as the most stylish celebrity mom.
On the traditional front it was Bollywood's very own diva, Rekha who took the cake. The yesteryear heroine who loves to flaunt her shimmering saris and jhumkas is no doubt the most stylishly traditional lady in B-town. Right?
But when style is the topic of discussion, how can dear Vidya Balan be left behind, no? So the babe from Kahaani was chosen for the most unique fashion sense. For anyone who's doubtful, take a look at Vidya's attire at all the recent events. And you will know that Balan's style is definitely, er, unique.
The Indian face of Cannes Film Festival, Aishwarya Rai will once again walk the red carpet this year, as brand ambassador of beauty brand L'Oreal Paris, which is completing 16 years as the official make-up partner for the Cannes festival. The actress, who made her debut appearance at Cannes in 2002 for promoting her film "Devdas", has been a regular at the festival since then, making this the 12th time .
Ash's wardrobe selection at Cannes has always remained a topic of discussion for everyone back home. From gowns to dresses to sarees, Aishwarya has tried almost everything at the red carpet all these years. While she was criticized for some of her choices, we really loved a few of them. Here is a look back at various outfits Aishwarya Rai donned, over the years.
This year was again a disaster. Though Aishwarya looked stunning in an Armani Prive dress, the unforgivable flab, predictable hair-do, flaky make-up and mismatched accessories failed miserably. However, she was a head turner when she wore an Ellie Saab Spring 2011 Couture gown with a peplum at the waist.
Aishwarya Rai Bachchan on the red carpet for the premiere of "Sleeping Beauty" at the 64th
Annual Cannes Film Festival.
Aishwarya Rai attends the "Blood Ties" Premiere during the 66th Annual Cannes Film Festival at Grand Theatre Lumiere on May 20, 2013 in Cannes, France.
(
May 19, 2013
- Source: Andreas Rentz/Getty Images Europe)
Aishwarya Rai looked gorgeous in a strapless milky white Roberto Cavalli gown. It was a pleasent change to see the actress swap the heavy gold jewellery with elegant diamond pieces.
Aishwarya Rai cannes 2010 photos
Aishwarya Rai cannes 2010 photos: Year ago their was popular search about Aishwarya Rai engagement ring but now she was attend 63rd cannes film festival accommodation with her mother Vrinda Rai, as a result people find their cannes film festival photos.She wore pink romantic bridal gowns and gave stunning looks. See Aishwarya Rai cannes photos.
The awful white gown by designer Neeta Lulla was yet again a big let down. Her look was slammed across the board. The actress attended the 57th International Cannes Film Festival Opening Ceremony and screening of the film 'La Mala Educacion' at the Grand Theatre Lumiere on May 12, 2004 in Cannes.
What was this beauty thinking when she choose this dress. The skin show is not flattering and the bluge on her back is prominently visible. The cleavage display is also very unbecoming of Ash.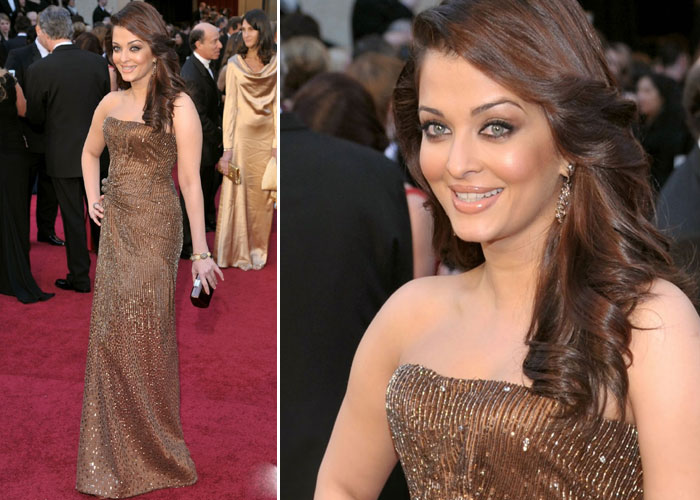 Aishwarya Rai was dazzling in a shimmering Armani Privé strapless dress at 83rd Annual Academy Awards. The Indian beauty, who has become synonymous with Bollywood elite on global platforms, was hands down gorgeous. Ash finished off her look with the right make-up, soft side curls and shimmering lip gloss.
Aishwarya accessorised her look with a bracelet and black box clutch.
Aishwarya Rai - 2010 Cannes Film Festival
Aishwarya Rai
looks regal at the premiere of
Robin Hood
held at the Palais des Festivals during the
2010 Cannes Film Festival
on Wednesday (May 12) in Cannes, France.
The 36-year-old Indian actress wore a
violet blue
fully embroidered tulle and mousseline gown from
Elie Saab
.
The midnight blue gown and a scary snake-inspired neckpiece didn't do anything to enhance Ash's beauty at 2006 Cannes. Rai showed some skin in a low-cut, see-through black lace dress.